Quality control of manufactured racks together with control of assembly operations are among main priorities of our work. Everything starts from the input control of incoming material arriving in our production plant.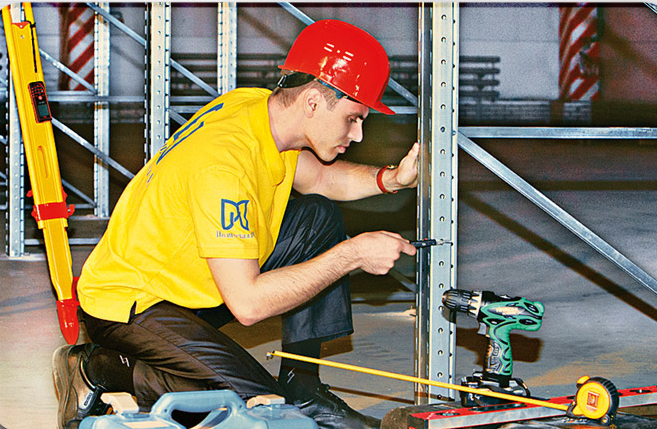 We work with the country's largest iron and steel works only on the basis of direct supply contracts with submission of all certificates in order to safeguard us against poor quality stock.
Even so we make chemical analysis of each metal lot and perform mechanical tests as well.
The next stage is random in-process inspection of element geometrical parameters.
At the end of production cycle the painted elements quality check is performed and inspection of element geometrical parameters carried out once again.
Complete check of the lot in full is carried out if a deviation from assigned parameters is found at any stage of inspection.
At the assembly stage our Quality Engineer checks in a mandatory manner the match between preformed assembly and approved drawings. Upon completion of the assembly he makes measurements of tightening torques of bolted connections and anchors as well as vertical deviations of poles by means of special professional equipment. .
And only after all that the finished warehouse will be submitted to the client.